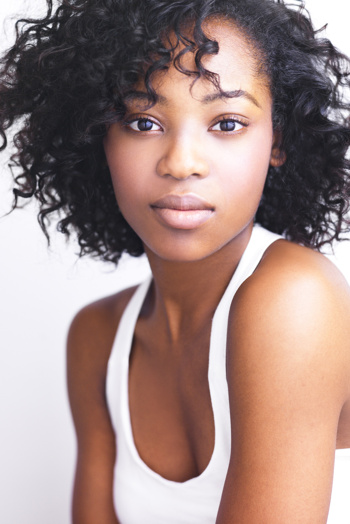 Photo provided by Boneau Bryan-Brown
Biography
Born in Humble, Texas, Hailey was adopted at birth and raised by her parents in the small town of Happy Valley, Oregon. Starting at age six, she was involved with a local children's choir. While she has studied classical, jazz, opera, country, and gospel, her love has always been musical theatre. In high school, she competed at the local, state and national level for singing. She won second place in the August Wilson Monologue Competition in Portland, and competed at the National August Wilson Monologue Competition in New York. Regional credits include: Ain't Misbehavin' (Woman, Portland Center Stage), Our Town (Rebecca Gibbs, Portland Center Stage), PWP Perfect Works In Progress (Donald Webster), Romeo and Juliet (Prince, Ensemble), Crumbs From The Table Of Joy (Ermina) and The Colored Museum.
Videos
Broadway.com #LiveatFive with Hailey Kilgore of Once On This Island
Hailey Kilgore stops by Broadway.com HQ to chat about Once On This Island and more with Paul Wontorek.
Other Videos